We are experts in Danish employment law
To start up business in a new country is always a big step; and before the business really can move forward, you have to be on top of employees, the terms of employment and all the local rules and regulations in this aspect.
This is all you need
We have developed a thorough guide, which takes you through the following topics:
Requirements for foreign companies for registration, VAT and information to Danish authorities
Unions and other partners in the Danish Labour market - what kind of work?
Types of employment in Denmark: monthly or hourly paid, part-time or full-time.
Agreements and personnel policy - what framework and laws apply?
Trade unions - the right to organize (local agreements)
The main laws of Danish employment law, for example the Holiday Act and other mandatory legislation - entitlement to pay during holiday and sickness, the disability legislation etc.
Pension - which pension rights are applicable?
Leave of absence - which rules apply to Danish workers? (maternity, paternity, parental and educational leave)
Relocation - Moving of furniture, application of A1 and O1, residence and work permit, home finding, creation of cpr.nr., bank account, registration in RUT.
Recruitment
Workplace assesment
You can order the written guide only and use it as a handbook to guide you through the process, or you can order the Plus packet, which includes the written guide and one hour personel councelling with one of our legal experts.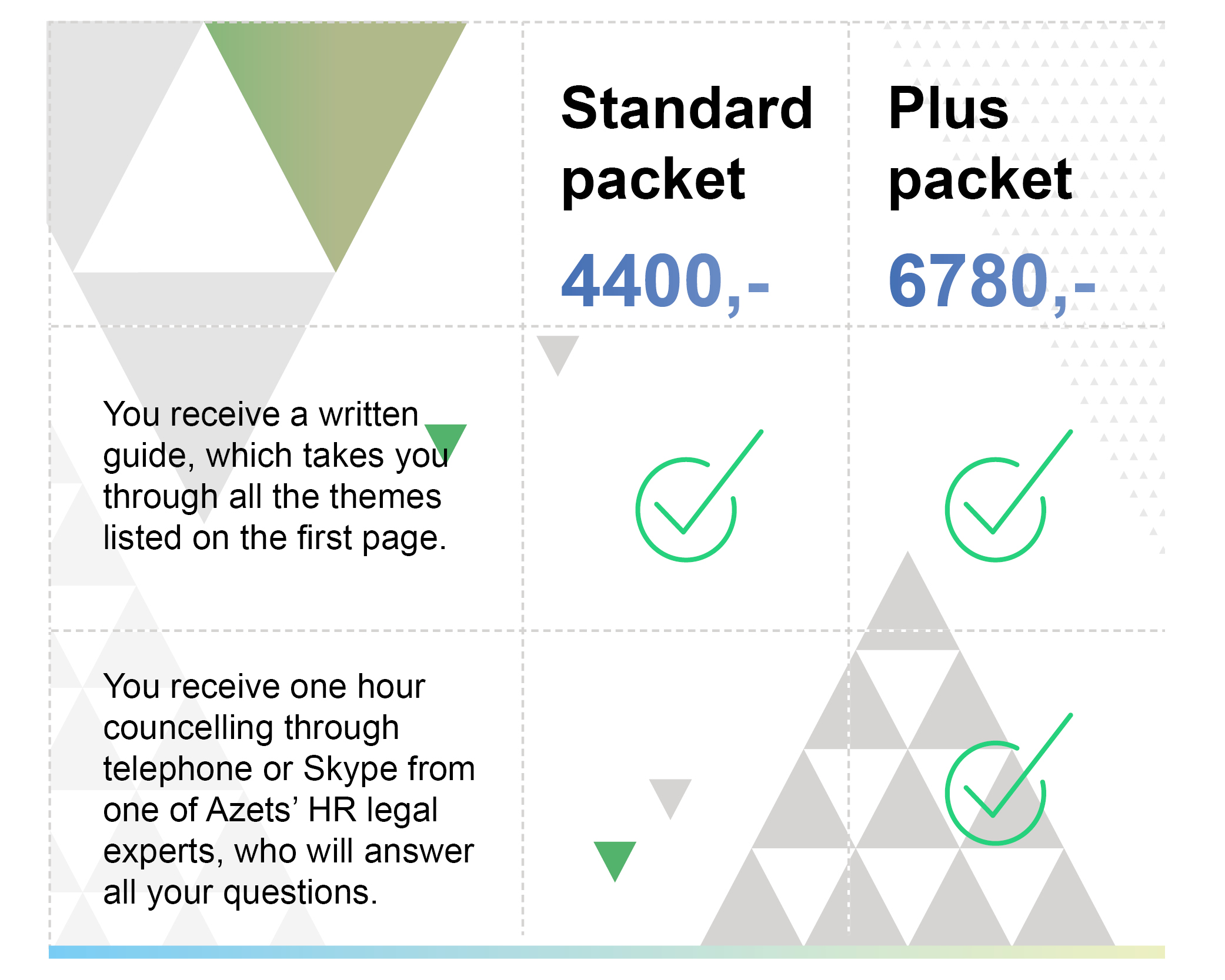 Prices are in DKK and excl. VAT.
Want more information?
You are always welcome to give us a call. If you want us to contact you, fill in the form and we will contact you as soon as possible.