User friendly

Cloud-based

Integration with your website

Effective and automated
EasyCruit Start
Perfect for the company that works with one brand in one country.
When you need a tool that just does the task, EasyCruit Start offers the basic features of recruitment, plus a little bit extra.
EasyCruit Optimize
If your recruitment is ready for the next level, and your business plans to expand or already operates in several countries, then it's time for EasyCruit Optimize. In this version, you can use EasyCruit in up to three languages.
EasyCruit Optimize integrates an analytical function that offers valuable knowledge about the recruitment process. It is also possible for people who are not EasyCruit users to participate in the recruitment process.
EasyCruit Enterprise
EasyCruit Enterprise is a perfect solution for the company that operates with multiple brands in a number of countries.
If your business is a more complex organisation, EasyCruit Enterprise is a very good recruitment solution. You get a custom recruitment process that integrates with your other tools, such as third party test systems and, of course, single sign-on.
Benefits for you
EasyCruit is easy and user-friendly and requires minimal training
The solution is online-based and job postings are integrated into your website
You can save time and costs through a more efficient and automated recruitment process
EasyCruit is flexible and is adapted to your specific needs
It is possible to recruit across countries, companies, departments, languages and industries.
You will find the best candidates - faster!
GDPR - General Data Protection Regulation
Are your ready if the Data Protection Agency comes calling?
The GDPR is on its way, and today you cannot say recruitment without also saying personal data. Knowledge of the GDPR is particularly important in a recruitment process in which a lot of sensitive personal data comes into play.
With EasyCruit, you get a recruitment solution that makes it easy for you to undertake a recruitment process within the GDPR framework.
On May 25, 2018, the GDPR will go into effect. If you need advice in this regard, we have attorneys who can clearly explain exactly what, why and when.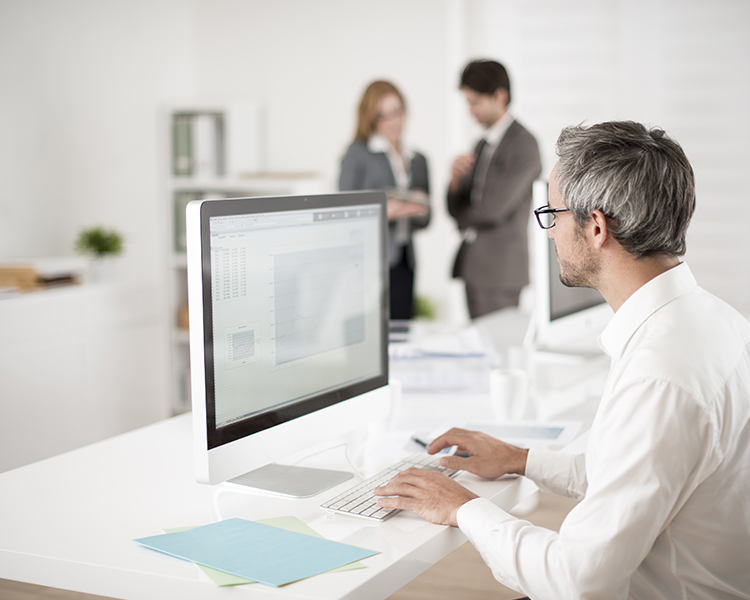 With EasyCruit, it is possible to recruit across countries, companies, departments, languages and industries.
A modern and future-proof recruiting system
Save time and reduce costs
EasyCruit streamlines your recruitment process. Reduce time on recruitment with simple processes, pre-made templates, automated reply emails and easy communication with many candidates at once.
With EasyCruit, you can automate and manage the steps in the recruitment process. You get a tool that strengthens your results and recruitment productivity and contributes to positive experiences for candidates and recruiting staff.
Find the best candidates faster
In EasyCruit, you have the opportunity to rank the candidates based on the questions in the application. You will be given the opportunity to use a point system behind the questions and automatically obtain a ranking that ensures that you quickly find the top candidates.
Want more information?
You are always welcome to give us a call. If you want us to contact you, fill in the form and we will contact you as soon as possible.
+45 44 51 81 80