Get rid of the administration
The new Danish Holiday Act of 2020 requires that you as a company are to decide whether the employees' frozen holiday funds are to be paid directly into the fund, Lønmodtagernes Feriemidler (LFM), or whether the company wants to manage the funds in the company. If you have decided to keep the funds and the administration in the company - or until the funds have been paid to the fund (LFM), a number of administrative tasks are to be handled on an ongoing basis. As a payroll customer at Azets, however, you have the opportunity to place these tasks with Azets as part of the current payroll administration.
We will handle the administrative tasks until the frozen holiday funds must be paid to the employees, or you decide to pay the holiday funds to the fund (LFM).
Price: DKK 3,995
The price is a start-up fee. Once we have entered into an agreement, the running costs look like this:
DKK 995,00 / settlement and indexation file from the fund (1-2 pcs./year)
DKK 995,00 / balance report reconciled with the fund (1 pc./quarter)
DKK 400,00 / extraordinary settlement of holiday funds (full or partial) in addition to fixed settlements (month)
= An annual cost of DKK 4.975,00 - 5.970,00
Administrative tasks include:
Administration and maintenance of master data and holiday balances until the time of payment
Continued administration of the funds, after the employee's employment ends
Compliance with differentiated GDPR rules for employees and former employees
Index adjustment of the frozen holiday funds based on the fund's instructions
Annual confirmation to the fund of continued administration of non-overdue holiday funds
Administration and registration of settlement and indexing lists from the fund
Registration of settled holiday funds and indexing at employee level
Settlement to the fund via NETS
Posting of indexation and settlement of holiday funds, according to the same agreements as current posting of payroll runs
Submitting a balance report for use in your accounting valuation of the frozen holiday funds
Reconciliation of reserved holiday funds in relation to the fund
Want more information?
You are always welcome to give us a call. If you want us to contact you, fill in the form and we will contact you as soon as possible.
+45 70 232 232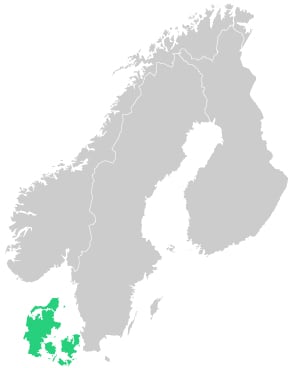 Yes - I wish to order this service