We can help you with
Preparation of company policies, contracts, personnel manuals, additions, warnings and terminations
Guidance with current Danish legislation, including the GDPR
Guidance with negotiated employment agreements
Employee development interviews: planning, methodology, structure
Recruitment: posting, screening, interviews, tests, etc.
We can be your external HR department so you do not have to worry about administration. It is an efficient and inexpensive way to solve your HR tasks while focusing on other business areas.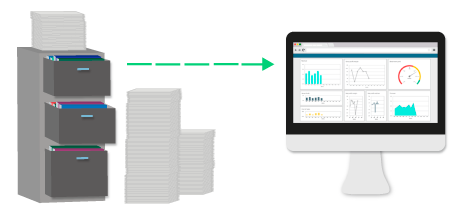 GDPR - General Data Protection Regulation
Are you ready if the Data Protection Agency comes calling?
The GDPR is on its way, and today you cannot talk about HR without also talking about personal data. Knowledge of the GDPR is particularly important in an HR function.
When Azets' HR consultants help you with your HR tasks, you are guaranteed that everything is done in compliance with applicable personal data laws.
On May 25, 2018, the GDPR will go into effect. If you need advice in this regard, we have attorneys who can clearly explain exactly what, why and when.
Benefits to you:
Your fixed HR costs become variable - you only pay when you need our help
You decide which and how many of your HR tasks we should help you with
We make sure that you are informed about legislative changes so that you do not need to keep yourself updated
We cover the entire spectrum within HR administration
You decide whether we should work at your office or at one of our own
We always have backup on the tasks, so you will never be vulnerable to sickness, holiday, etc.
You make optimal use of your resources when you let us handle the administration
Recruitment - find the right candidate
Recruitment is one of the HR tasks that the entire company is often interested in. It is about finding the right
employees. Recruitment is also a resource-consuming task that requires both time and the right tools. In close
cooperation with you, we can handle the recruitment process, from the first job posting until you have decided on the right candidate.
Within recruitment, we can assist with:
Job postings
Candidate administration and screening
Interviews, assessment, testing, rejection
Consulting with management
Document handling and documentation
During your employees' employment period, you as a company are required to document the various agreements and changes that involve the employees. We can prepare all the necessary documentation to ensure that you comply with regulations and legislation in this area:
Preparation of contracts, additions, warnings and terminations
Review and quality assurance of draft contracts
Salary adjustment letters
Personnel manuals and company policies

A cost-effective and flexible HR administration
It is a time-consuming and administratively heavy task to take care of the company's HR function. Collaboration with Azets means that your fixed costs become variable - you only incur the costs when you use our help.
In return, you will always have access to the necessary HR resources as soon as the need arises. You decide whether we should handle one or more tasks and whether we should work at your office or at one of ours.
"The quality of the service is extremely satisfactory. It is great that we can aquire high quality without having to think about training and recruitment of employees"
Frederiksberg Kommune
Want more information?
You are always welcome to give us a call. If you want us to contact you, fill in the form and we will contact you as soon as possible.
+45 44 51 81 80