Our HR-consultants can help you with all personnel-related tasks and challenges in Denmark. Whether you are searching for the right employees, or looking for the opportunity to outsource the HR administration, we can assist you in your endavours.
Security and flexibility. We will help you find the right candidates, ensure GDPR-compliance and manage all HR tasks within the Danish law and regulations.
Outsourcing HR-administration
We can be your external HR-department. Grow your business in Denmark while we make sure that your employees are well taken care of, and that your company runs a professional HR-administration.
We offer:
Preparation of company policies, contracts, personnel manuals, warnings and terminations
Compliance and advisory on current Danish legislation (e.g. the new Danish Holiday Act) and GDPR
Advisory and management of negotiated employment agreements
Employee performance: interview, planning, methodology, structure etc.
Recruitment.
Recruitment
You need the right employees to grow your business in Denmark. But effective recruitment takes time and you will need to know where to look for candidates. We can help you recruit employees for accounting, payroll and HR.
With insight into the market in Denmark as well as the other Nordic countries, we can help you with the administrative recruitment process - from analysis of the job and the right candidate to arranging and participating in the job interviews. We can also help you with the legal documents to ensure your compliance with Danish employment law.
Contact us to learn more about recruitment in Denmark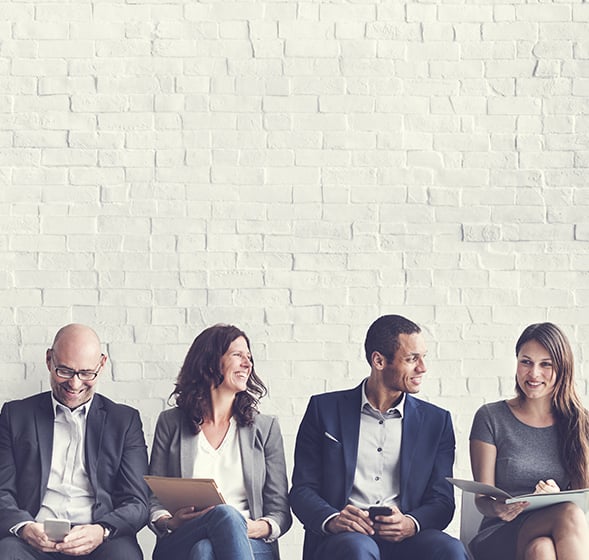 Advisory in legal HR
We are experts in Danish employment law. Our HR-consultants can assist and advice you on all legal matters in laws of employment, tax and corporate such as:
The new Danish Holiday Act
GDPR / General Data Protection Regulation
Secondment - the 26% rule
Advice on tax matters
HR due diligence
Employment/termination
Personnel Law
National insurance conditions, work and residence permits
Preparation of new templates for employment contracts.
The quality of the service is extremely satisfying. It is great that we can acquire high quality without having to think about training and recruitment of employees
- Frederiksberg Kommune
Interim assistance and management
Do you need a temporary or a full-time solution in HR to establish your business in Denmark? With Azets you can rent competent employees on a flexible contract. We will present you with candidates within 48 hours, and they will quickly adapt to the job requests.
Interim HR-assistance and management provides both flexibility and transparent pricing that gives you more time to focus on growing your business in Denmark.
Fill out the contact form for further information about our interim services
In HR, we can assist with:
Recruitment - from job postings and candidate administration to interviews, tests and feedback to candidates
Managing documents (ex. contracts, personnel manuals, additions, warnings and terminations)
Guidance on negotiated labour agreements
Employee development interviews
And much more...
Starting up a business i Denmark?
Are you considering starting up a business in Denmark? We can assist you in all matters regarding your registration and establishment, for example:
Registration: permanent establishment or representative office
Digitalisation: MitID, e-Boks and bank account
Accounts and corporation tax
The Danish labour market
Payroll administration, wages and social costs
Moving to Denmark / relocation
And much more...
Read more about establishment in Denmark
Want more information?
You are always welcome to give us a call. If you want us to contact you, fill in the form and we will contact you as soon as possible.