We can assist with all tasks within payroll administration to ensure correct and timely payment of salaries, taxes etc. As your professional payroll provider in Denmark we ensure compliance with local legislation including statutory reporting to the Danish authorities.
Be free of all payroll worries in Denmark
By letting us take care of your danish payroll administration, you will be free of an administrative challenge and can be 100% sure that your payroll function is running efficiently and on time every time.
We employ more than 100 top professional payroll consultants, who know everything about how a payroll function should be handled in the most optimal way.
We can handle:
Collection and preparation of payroll input
Salary payment in Denmark
Preparation of pay slips
Notifications to SKAT, ATP, pension, etc.
Absence management
Reimbursement requests
E-income and reconciliation
Preparation of accounting files and supporting documents
Handling and maintenance of payroll and employee master data
Process optimization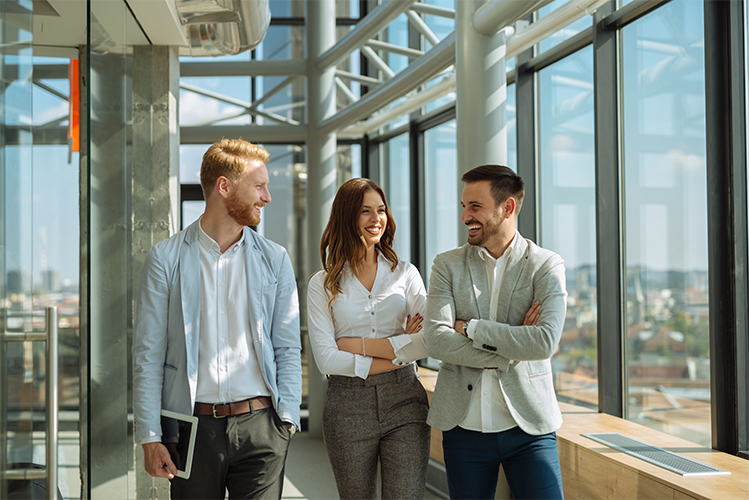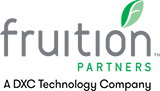 "If I have to describe the approach of Azets: transparent agreements, flexibility and a lot of knowledge about payroll processes and tax regulation are the most important foundations of their excellent service."
- Henk-Peter van Schaik, Fruition Partners B.V.
We can act as your local Danish payroll provider regardless whether you need assistance with individual tasks within payroll administration or you wish to outsource the entire payroll function

We prepare pay slips based on master data and variable input, and we handle all payments such as net salaries, Danish taxes, pensions, holiday allowances, etc.

You have the guarantee that your Danish payroll will always be done correctly and on time
You do not have to worry about holiday pay, pensions, reimbursements, etc.
No vulnerability in payroll - you never have to worry if payroll staff are on holiday, sick, etc.

We arrange all statutory reporting to Danish authorities such as SKAT and ATP as well as to pension providers, etc.

We manage and maintain payroll and staff master data in HR and/or in the payroll system
We perform time and attendance management, including reporting on sickness, holidays, etc.

You get a permanent contact at Azets and a backup team, which is always ready
You free up resources and can focus on your core business
You will have a professional and experienced partner who is always available for consulting
You have the guarantee that your payroll administration is compliant with Danish legislation

We prepare applications for reimbursement from the state for sickness leave, maternity/paternity leave and other areas where reimbursement is possible

We prepare reporting based on your requirements as well as customized G/L files

We use a local Danish payroll system, hosted and maintained by Azets, or we work in your payroll system, if required
We can work with all the common payroll systems, such as Lessor, Bluegarden systems and Epos Payroll.
Get help optimising
If you want to take care of your payroll administration yourself, we can help optimise your existing processes and workflows. This frees up resources and reduces the taken by up to 30%.
We focus on automating as many processes as possible. We look at how manual processes can be eliminated and strive to create a more flexible and efficient payroll administration.
We optimise your utilisation of systems and processes, so data capture only occurs once and is then reused in payroll.
These are the cornerstones in our payroll services in Denmark

Always backup
At Azets you will always have more than one consultant allocated to your account. This means that you always have backup available and therefore you do not need to worry about sickness, holidays and other types of absence in the payroll function. In addition, we will document all your processes, ensuring that all Azets consultants can execute the agreed tasks based on the documentation.

Laws & regulations
It can be difficult and very resource demanding to be updated on current legislation, possible amendments, regulations and collective agreements. In order to comply with present local labour market conditions, we make sure that your payroll is executed covering all aspects of regulations and legislation. As a result, potential risks of mistakes or even breach of legislation will be minimised for your business and for your employees.

Professional service provider
Our mission is to be recognised as a proactive and professional service provider. Therefore, we focus on understanding your business and highlighting the challenges and possibilities which your organisation may be facing.

Flexible payroll reporting
We inform you on a continued basis of changes required in order to keep your payroll setup up-to-date and in compliance with local conditions and legislation. Payroll data will often be reused in many contexts in the organisation. Our payroll consultants focus on making sure data is easily accessible and exchangeable with other relevant systems in the company. Payroll reporting is essential for the whole organisation. Many stakeholders often require follow-ups on agreed KPIs and budgeted number of hours. Therefore, our focus is to understand your business structure and the reporting needs for all levels in your organisation.
You can also choose temporary assistance within payroll administration if you want the tasks undertaken at your own address.
Want more information?
You are always welcome to give us a call. If you want us to contact you, fill in the form and we will contact you as soon as possible.
+45 44 51 81 80