Knowledge in 30 minutes
In May, the Danish Parliament adopted the government's proposed control package that includes tools for tackling corporate and accounting fraud. The new initiatives mean that it will become more difficult for those responsible for financial fraud to hide behind false identities, straw men and fictitious addresses.
The control package means several adjustments to the Companies Act, and these came into force on 1 January.
At this webinar, we review the main changes to the Companies Act resulting from the new control package.
We will for example look at:
The background of the control package
Storage of company documents
Registration checks for reports
Verification of a person's identity
Registration and control of management members
Inspection of registered office
Public access to control cases
Date & time: Wednesday 20 January at 1 PM

Just log in
Presenter: Simon Kastrupsen, Manager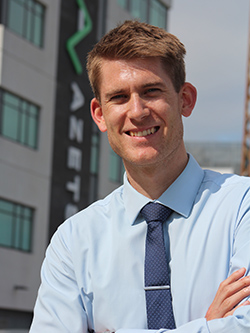 eventblock - Change to the Companies Act – new control package is introduced
Dato: 20.jan
Tidspunkt: 13:00 - 13:30
Sted: Online webinar
Regnskab: Regnskab
Model.NoteHeadline: Simon Kastrupsen